I think the Nyx avatar (P3 final boss) would be a cool Hale to add to the servers. I've seen a few servers with Thanatos, but Nyx would be a unique and good addition to the DISC-FF servers.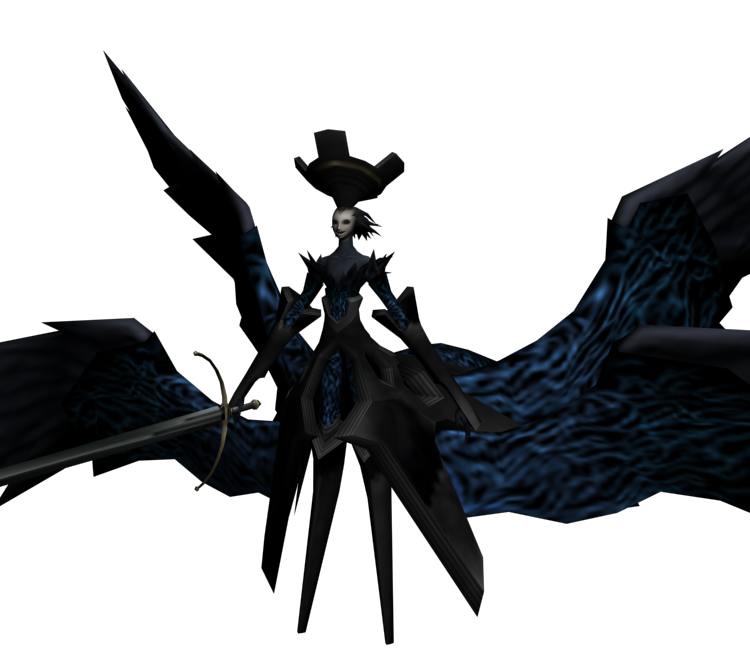 Nyx would be a Super Jump boss and have like 2 or 3 lives.
Spoiler
First few lives Nyx's rage gives him resistances to fire, bullets, and explosives along with less knockback taken.
Last life when Nyx's rage would be Moonless Gown, where the damage is reflected back and insta-kill players like in actual P3. It would work similar to Wobbuffet rage but with a shorter duration period and more damage received to increase the rage meter.
Model:
https://www.models-resource.com/psp/shi ... odel/9253/
The bosses' model fit more on Sniper or Soldier. If Sniper, the Half-Zatoichi or shahanshah. If Soldier the Half-Zatoichi.
Health:
First/second lives would have 1,500 HP.
Last life the boss would have like 25,500 HP.
Like in P3.
Quotes for Nyx:
HQ Sound files with no background music
https://www.sounds-resource.com/playsta ... ound/5475/
Entrance quote could be:
"The moment man devoured the fruit of knowledge, he sealed his fate"
When Nyx is on his final life it could say:
"the Arcana is the means by which all is revealed...
Beyond the beaten path lies the absolute end.
For the last player alive the quote could be:
"It matters not who you are. Death awaits you."
A bunch of the other quotes from the Arcana's would be cool for certain mercenary deaths.
Theme for Nyx's first life would be:
Theme on Nyx's last life would be:
Nyx's theme could just be the 2nd link, but transitioning between the 2 would sound hella cool.