Server Admin
Posts: 22
Joined: Wed Dec 05, 2018 6:12 am
Hello hello, I'm Magnanimous. I've been playing on the DISC-FF Freak Fortress servers for a few years, and I'm more than happy to join the community.
---
Welcome to the forums, fam. Good to see you part of this part of the community like you are in the Discord server.
Tony Blair™ : Paul is gay and licks admin's dick
---
---
Welcome stranger that I have never met.
Banners/Logos are for the weak
...
---
Veteran
Posts: 77
Joined: Sun Sep 25, 2016 9:04 pm
Location: California
Not even going to try to pronounce your name, but hey welcome.
ɪᴍᴘᴏʀᴛᴀɴᴛ ᴀɴɴᴏᴜɴᴄᴇᴍᴇɴᴛ: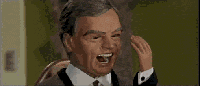 ᴛʜᴀᴛ ɪs ᴀʟʟ
---
Server Admin
Posts: 806
Joined: Tue Mar 03, 2015 5:01 am
Location: Iowa
hi
Why would you ever accept fear when you have the power to refuse it?
SkyBlue: He didn't lick it good enough.
Onion: is it cause of my race?
---
---
And I said HEY, what a wonderful kind of day!
---
Posts: 72
Joined: Fri Oct 09, 2015 11:52 pm
Location: Badlands
Welcome to the forums, and good luck on your admin application!
Long-time Disc-FF veteran and jack-of-all-trades TF2 player.
Disc-FF Stats:
Spoiler
---
Welcome to the forums =)
Much love
Jasmine
---
---
Who is online
Users browsing this forum: No registered users and 1 guest